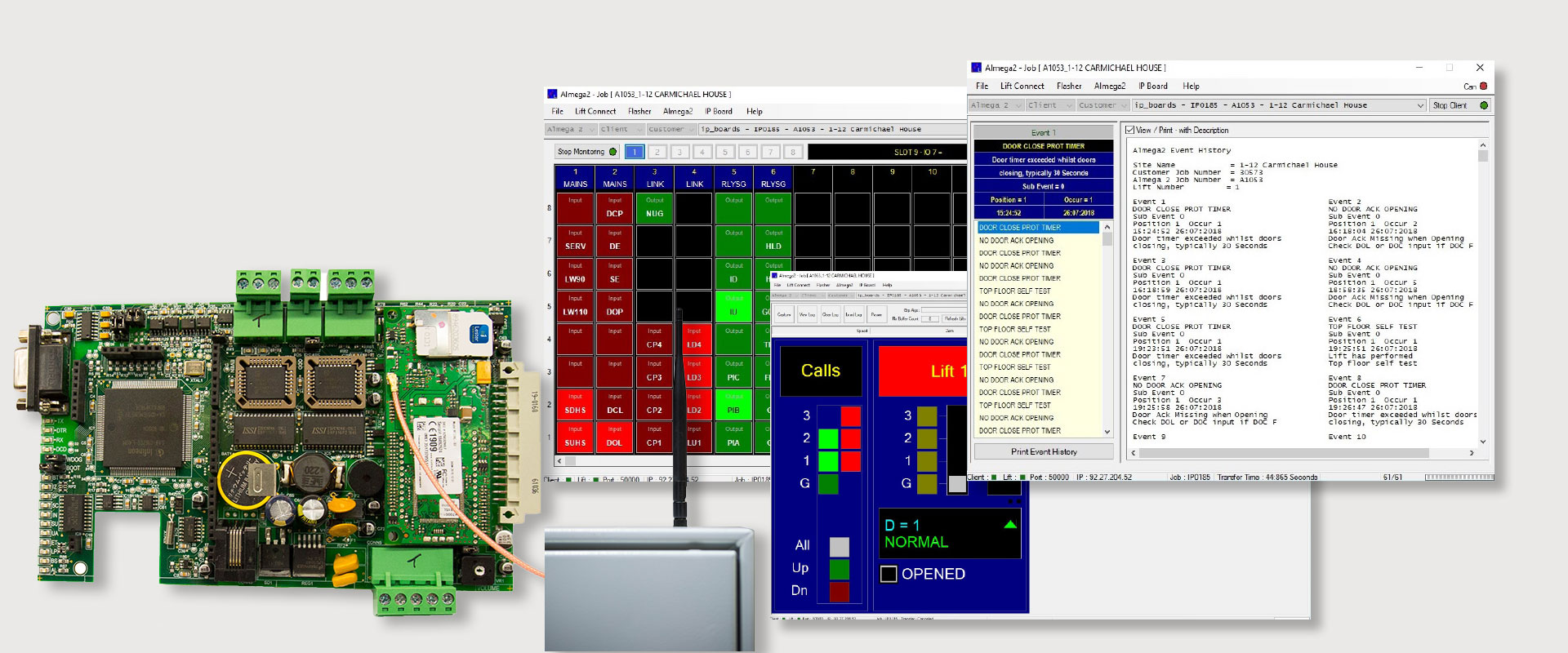 The GSM connectivity option allows instant remote connectivity of the lift controller which will be advantageous during Installation, Commissioning and thereafter. Lester Controls technical support can then diagnose faults swiftly, eliminating those long and sometimes tiresome telephone calls of trying to get the lift working.
The Internet system has been designed to be a complete solution for lift monitoring, whether on site (i.e. building management), or from a remote location. It utilises the Internet to make use of the latest technology, but also to make use of the Internet protocols, which allow multi user connections, i.e. many persons are able to connect to one lift site, all at the same time.
The system has features to allow:
• Monitoring – View Lift status/behaviour instantly. Waiting times, system calls, Inputs/Outputs, and VVF drive monitoring.
• Remote Controls – Control the lift from a remote location (i.e. shutdown, disable doors etc).
• System Interrogation – View Event History, fault diagnosis, and Lift system settings.
Features
• Switch on the Lift Controller and instantly connect (via the Internet) for:

- Remote Technical Support (during installation, commissioning, and thereafter)
- Remote Monitoring

• Connect via GSM Modem (Sim Card included!) – a one-off hardware cost, plus data for 3 years!
• Interrogate the lift system
• View the lifts graphically
• Change settings (if desired)
• Analyse lift behaviour.
• Site visits saved, will pay for the lifetime privilege of remote connectivity
• Internet allows multi users (i.e. many people connected at the same time)
SYSTEM REQUIREMENTS
• An IP Board (as below)
• An Internet data connection (GSM modem)
• Lester Controls windows software application (PC, windows 7 or 10)
Click here to Download the Remote Connectivity Flyer.